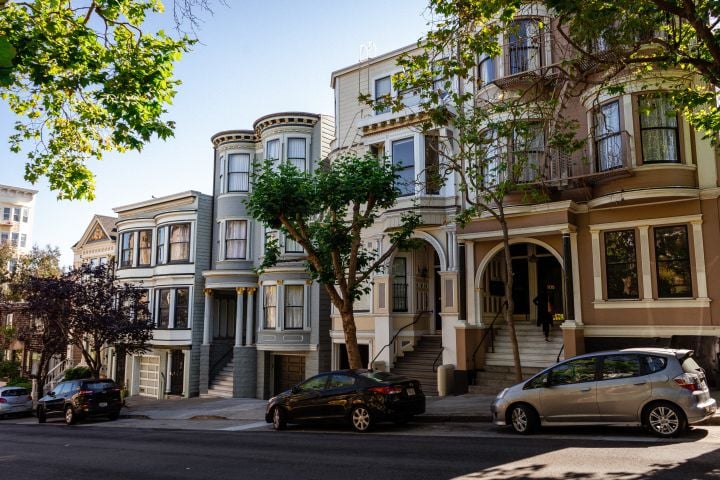 Since the pandemic, home prices have almost doubled due to inflation. In the wealthiest neighborhoods of Chicago, average home prices have seen an almost 10.5% rise which is predicted not to go down before 2023.
Chicago's 5 Richest Neighborhoods To Move In
Here are the top five richest Chicago neighborhoods you can choose to move in.
1. Gold Coast & Near North Side
Chicago's finest yet very small neighborhood Gold Coast is located near downtown Chicago. The district has an interesting history. In the neighborhood, millionaire Potter Palmer built Palmer Mansion, a 42-room castle-like building, in the 1880s. The rich Chicagoans followed his idea and built their home in the same manner. Today, this place is one of the most fancy in the country and home to the elites.
Anyone interested in investing in downtown Chicago must look at this rich neighboring area. You can find upgraded condos in historic buildings here. But if you are a modern construction enthusiast, don't get disappointed yet, since this neighborhood has brand-new luxurious high-rise condos. Some exclusive options are available for the super-rich, with gorgeous views of Lake Michigan. You can lay aside a few million in the bank to own one.
This area is popular for high-end shopping stores, high-class restaurants, parks, a lake-side beach, vibrant nightlife, convenient transportation, and many more. Besides the ample amenities, this affluent Chicago neighborhood has a median home price tag of $600,000 for the people searching for a safe home in this posh area. But there is a small chance that you can afford something at a lower price.
2. Forest Glen
Forest Glen is one of the safest neighborhoods in Chicago and is located on the city's Northwest Side by the 90 & 94 highways. The population is about 19,405. Forest Glen is a gem of a neighborhood where you will enjoy both suburban peace and an urban neighborhood vibe. The average household income here is $123,85 per year. 
Home prices have increased about 8% to 10% over the past few years. The current median home price in Forest Glen is around $528,000. Rent is quite high in this area of the city not only because it is in a posh area, but also because the number of available houses is limited. You can find mostly single-family homes in the 550 available households. So, if you want to rent an apartment, set aside a chunk of money for the rental purpose.

3. Lincoln Park
Lincoln Park is 3rd on our rich Chicago neighborhood list. Lincoln Park, Chicago's largest park, offers its residents many things. This north-side neighborhood is populated with about 72,391 residents having a median household income of $115,389. If you want to move here, you will find not only millionaires as your neighbor  but also some billionaires as well.
The average home price here in Lincoln Park is around $593,750, but you can find houses at even $18 million to $22 million if you are looking at a 7000-square-foot house with a bigger price tag. A 2-bedroom apartment rent will be around $2,500.
The neighborhood has its own Lincoln Park Zoo that receives a good amount of donations from the neighbors. It also has a conservatory, museums, harbors, and public beaches. The neighborhood also features world-famous restaurants, bars, and breweries.
4. The Loop
Chicago Loop or The Loop is the downtown Chicago neighborhood that has a population of 38,655. Even though you can get a pretty affordable bet of $377,500 for buying a single-family home, the price can often surpass a million dollars. You'll find good restaurants and parks to spend your free time in. Visiting around the neighborhood became so easy due to the "L" Train that forms an actual loop.
The Loop features many luxurious high-rise apartments and condos. You can also rent a 1-bedroom apartment at $2,389 and a 2-bedroom apartment at $3,285. The location is mostly preferred by job holders and business persons who want to live near their workplace. The average household income in this neighborhood is $108,676, which says all about the affluent neighborhood.
5. Edison Park
Our fifth and last rich Chicagoan neighborhood pick is Edison Park. It is a safe and serene neighborhood just northwest of Forest Glen, with a population of only 11,128. This affluent Chicagoan neighborhood is a resident of many upper-echelon police officers. Hence safety is not a big issue here. You may find other great service providers elsewhere such as good Chicago Electrician.
The residents have an average yearly income of $105,233. Convenient commuting is available throughout the city by Blue Line "L" Train. Many restaurants with country-western cuisine, famous Chicagoan pizza, and a friendly environment can be found just around the corner. To buy a home in this rich neighborhood, you have to spend at least $366,000 on average to own a home. But there are plenty of high-end housing options for you reaching up to millions.
So, these were some of the wealthiest neighborhoods in Chicago, where you can find many luxurious housing options to make your next home. No matter which neighborhood you move in, you need a reliable and swift mover who can handle the goods properly. All Around Moving does this job precisely.
We hope you found this blog post on 5 Richest Neighborhoods in Chicago To Move In useful. Be sure to check out our post on Is Moving to Chicago a good idea? A 2022 guide for more great tips!
---

Have Experience in the Moving Industry? Want an Additional Income Stream? Work With All Around Moving!
Join the Work With Us program offered by, All Around Moving Services Company, Inc.. We provide you, the moving consultant, with the carriers, or you can use your own carrier, and have your own company up and running.
Click here to learn more and how a nominal one-time start-up fee of $275.00, gives you the "key" to have your business.