Relocating to a different home is like entering a new chapter in your life. It's indeed a wonderful happening, right? However, it comes with quite a bit of work. Before you get to enjoy your stay in your new home, you'll have to sort through all of the clutter that has piled up over the years before you move and pack.
Emptying wardrobes, cabinets, or storage spaces is such a demanding task that requires plenty amount of time. One major key to successfully getting some tweaks on arranging your items and furniture is to be meticulously organized. Although it is easier said than done, an effective organization can be accomplished by first drafting a moving checklist by All around Moving Company.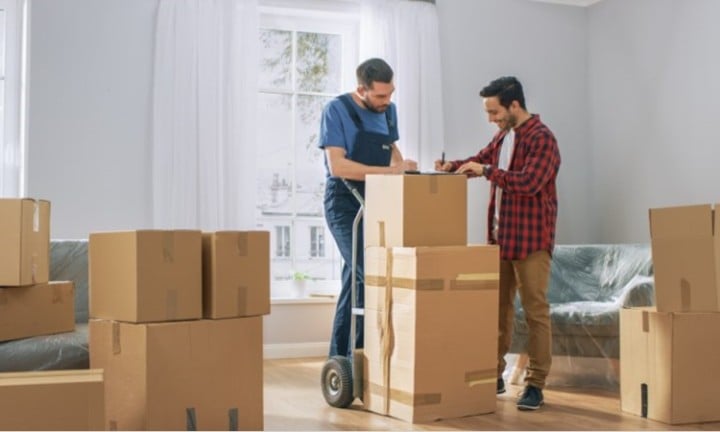 Importance of Focus in Moving
Numerous people have difficulty with organizing since they can't remain on focus. You'll likely come into a photo album while organizing your belongings in a closet and start flipping through the contents, not realizing that a couple of hours have elapsed.
If you are easily distracted, you may switch on an alarm and work in 30-minute increments. Do not hesitate to flick through that photo album. Just make sure that your pauses will be no longer than ten minutes. In addition, ensure to complete each activity before jumping on to the next task. Most importantly, focus on one storage, one cabinet, or one nook at a time rather than trying to tidy the entire house at once.
A Reliable Moving Checklist
Here is a list of necessary activities to accompany you for a successful move:
1. Plan ahead of time for your relocation.
Among the greatest steps to remain efficient when moving is to give yourself plenty of time to do all of your pre-move duties without feeling pressured. It's critical to be able to consider everything without feeling rushed because of a constrained time. Having at least a month to plan your entire move is the best scenario.
2. Make a moving budget.
Creating a moving budget will aid you in realizing when a moving activity needs more cash than you had budgeted for. It also allows you access to sufficient time to respond to the overspending and perhaps correct it. If you prefer to utilize professional full-service moving, you should take into account the following things for your budget: 1. Moving company fees; 2. additional insurance; 3. extra moving services and; 4. extra charges. If you choose to do it by yourself, you should consider truck rental cost, fuel, moving equipment, packing expenses, and unexpected moving costs.
3. Decide whether you want to hire movers or do it yourself.
The easiest method to plan a move is to identify whether you'll hire a moving company or do it yourself. Making that choice will be significant as it will set the start of your moving guide. The aspects that need to be considered when choosing the right way are:
The distance of your new place from your old place
Do you intend to move specialty items?
Do you have relatives or friends to help you move?
Are you a first-timer in moving? If yes, you may find the moving services of a company helpful.
4. Make a list of everything you own.
When you're moving, one of your top priorities should be to make an inventory sheet of your belongings. Then, as you're filling out that inventory sheet, start sorting and categorizing your belongings if you will bring it as you move, if it's for selling, for donation, and if you prefer to throw it away.
5.
Make a decent packing strategy.
Packing is the most time-consuming activity when moving. It requires you to develop and implement a smart packing strategy that works for you. To plan your move you'll need to become familiar with a few basic packing strategies:
Immediate start of packing
Create and follow a packing timeline
Identify where to start packing
Obtain the right packing supplies
6. Pack your essentials after the non-essentials.
Essentials such as kitchen utensils, bathroom items, prescriptions, and other important items should be packed last because you will need them right up until the last minute. Then have a few boxes of your essential clothing like workwear, comfy clothes and pyjamas, then finally box up your occasion wear like your suits and cocktail little black dresses that you won't need to unpack immediately. This way, you can make the most of your time unpacking what is really important.
7. Label your boxes correctly.
The proper labeling of your boxes is an excellent way how to have an organized move. Because of various cardboard boxes that seem similar, if not identical, it's easy to lose track of the contents of each one. To address this problem, you can put a label on each box. On the top of the box and one of its sides, write the contents, the destination room, and any special handling instructions like FRAGILE or HANDLE WITH CARE with a black marker.
We hope you found this blog post on How to Move and Pack Efficiently Before Moving useful. Be sure to check out our post on 5 Ways to Make a Move Hassle-Free for more great tips!
---
Have Experience in the Moving Industry? Want an Additional Income Stream? Work With All Around Moving!
Adding a new revenue stream to your company is a great method to increase earnings. Every step of the journey, we'll be there for you. Partner with us and we'll help you make money. Click here to learn more.